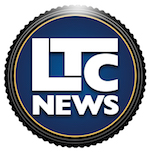 Programmer/News Director
This Lowell TeleMedia Center (LTC) position is a full time, permanent position. Under the direction of LTC's Executive Director, the Programmer/News Director is responsible for acquiring, scheduling, and cablecasting programs on two public access channels in Lowell over the Comcast cable TV network, and posting selected programs on the Web for on-demand viewing. He/she will also serve as News Director for "LTC News," a bi-weekly news magazine program.
Principal Duties:
Programming
Oversee the look of Channels 8 and 95. Channel 8 is the English-language public access channel and Channel 95 is the global access channel that serves Lowell's diverse communities. Schedule interstitial programs, promos, and public service announcements. Supervise the Channel 95 programming assistant.
Oversee the daily operation of the cablecast system. Schedule programs using the TelVue broadcast server.
Oversee the electronic bulletin board that runs on the channels between scheduled programs. Create pages and supervise staff and interns who assist.
Troubleshoot cablecast issues with TelVue tech support.
Manage video program traffic between LTC and producers.
Under the supervision of the Executive Director, acquire programs of interest to the community from other access stations, satellite, and the Web for cablecast.
Maintain detailed programming records as required by the City of Lowell. Submit quarterly programming reports.
News Direction
Oversee the production and distribution of LTC News. Use journalism best-practices and ethics in all areas of producing the program. Produce the program with a spirit of inclusivity toward all segments of the Lowell community.
In collaboration with the Executive Director, plan show segments and assign production tasks to other staff, volunteers, and interns.
Shoot, write, and edit field segments.
Oversee the host script and host studio taping for each show.
Periodically evaluate the show for production quality, diversity of segments, and relevance to Lowell residents.
Distribute the program on Channel 8, Facebook, and on-demand. Promote the program on Facebook.
Additional Duties:
Video production as assigned.
Maintain an organized and clean facility.
Answer phones and interface with the public. Represent LTC at outside events.
Periodic weekend hours assigned.
Qualifications:
Associates Degree or higher in related field including video production, communications, computer technology, or broadcasting.
At least one year of work experience in public access, journalism, commercial TV, or a community media center.
Expert in video editing, and camera, lighting, and audio production. Strong design skills.
Strong attention to detail and organizational skills.
Ability to work with a diverse membership and collaborate on community media projects.
Strong verbal and written abilities. Multi-lingual a plus.
Experience working with a variety of digital media files and an understanding of the digital production workflow.
Commitment to free speech and community development through media technology.
Knowledge of Lowell a plus.
To apply, send a resume, cover letter, and links to video work to Wendy Blom, Executive Director at wblom@LTC.org.