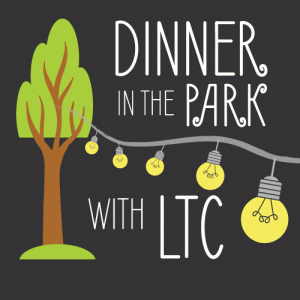 The skies cleared just in time for LTC's fundraiser, Dinner in the Park on Thursday, September 12.
It was a beautiful evening of delicious food, local wine and brews, music by the Luna Band, and friendly conversation at Kerouac Park in Downtown Lowell.
The event sponsors were Enterprise Bank, the Richard & Nancy Donahue Charitable Foundation, Anstiss & Company CPA's, Greater Lowell Community Foundation, Gallagher & Cavanaugh, Lowell Community Health Center, and Lynne Lupien. Support from Market Basket.
Many thanks to the restaurants that donated their time and food that helped make the event such a success. They were Cobblestones, Little Delights, Lowell Burger Company, Purple Carrot, Sizzling Kitchen, and Warp & Weft. Look for their underwriting pages on all three LTC channels.