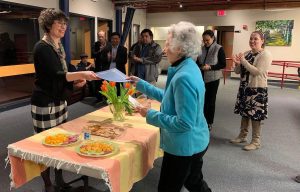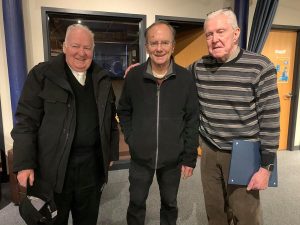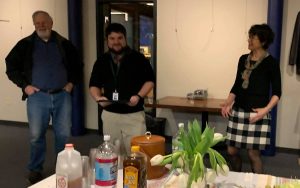 LTC bid a fond farewell to three talented staff members who are leaving LTC in February. The City Council created citations for each of them lauding their service to Lowell.
Gloria Polites, a Lowell native, was one of LTC's early members, joining as a producer in 1995. She was hired in 2007 to manage membership, volunteers, interns, and outreach for the organization.
Dan Toomey joined LTC as a member in 1997 to produce a show on labor issues called "Thinking Out Loud." He was hired as a full-time Director of Community Programming in 2007. After retiring from his full-time position in 2017, he came back as part-time Evening Programmer in 2018.
During the transition between permanent Executive Directors in 2016, Gloria and Dan served together as Interim Executive Directors through the search process.
Matthew Nelson joined the LTC staff as Municipal Producer in 2018 and was promoted to Director of Municipal Programming in 2019. He has served the City by coordinating coverage of all City meetings, events, and festivals, and by producing City Department TV shows and LTC News segments.
All three valued staff members will be sorely missed.