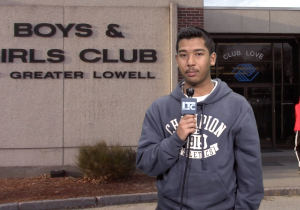 This Lowell Telecommunications Corporation (LTC) position is to lead various youth media workshops, some in collaboration with other Lowell youth-serving organizations. Under the direction of LTC's Executive Director, the Youth Filmmaking Instructor will work with groups of six to eight teens in Lowell to teach media literacy concepts and produce a variety of video projects.
The youth media programs occur during the school year and in the summer. The workshops will provide a hands-on introduction to the art of filmmaking, including scriptwriting, acting, shooting, and editing. The teens will perform all the filmmaking roles in creating their projects, and will conclude with a film screening and discussion for friends and family.
The instructor must be a creative and experienced video producer with some teaching experience with teens. The instructor must be an enthusiastic advocate of community media and free speech, and must enjoy working with a diverse group. All the video equipment, class space, and supplies will be provided by Lowell Telecommunications Corp.
The hourly rate is commensurate with experience. To apply, send a cover letter and resume, as well as a link to a portfolio or film work, to Wendy Blom, LTC Executive Director at wblom@ltc.org.