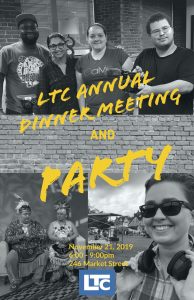 Join your LTC friends and future friends for a delicious pot luck dinner (bring a dish to share), a short meeting about what's new at LTC, and musical entertainment. There will be elections of new member representatives (you?) to the Board of Directors. Celebrate LTC's award for Overall Excellence in 2019.
Music by the Cambodian Tepniyum Band led by LTC member Sovann Khon.
If you are interested in joining the Board as a member representative, send a letter of interest to wblom@ltc.org. Help guide LTC into the future!