Help us fund this program for low income youth in Lowell HERE!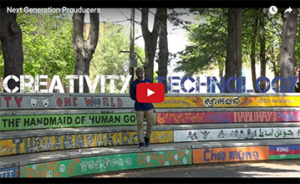 The Next Generation Producers project would begin in the Summer 2016 as a collaboration between LTC (the public access TV station in Lowell) and Habitat for Humanity. LTC would run a six-week summer video production workshop for low-income, at-risk youth in Lowell. Six to ten high school age youth would come to LTC three times/week for three hours to learn to operate LTC's professional video cameras, audio equipment, and editing software with the goal of producing a creative video project together. The video will be tours of the participants' neighborhoods from their own perspectives. The youth will have the opportunity to go to unfamiliar neighborhoods in Lowell, meet new people, and introduce their own neighborhoods to others. LTC will host and run the program; Habitat for Humanity will help recruit youth from the various neighborhood affordable housing projects with which they are involved. The youth would receive $400 stipends for their time.
Beginning in the Fall of 2016, LTC's instructor would bring the youth media program to the youth groups of other Lowell youth-serving organizations. We already have a commitment to participate from The Boys and Girls Club, Girls Inc., Community Teamwork, and Lowell Community Health Center. The six week programs would be provided free of charge to these organizations and all the video equipment and facilities will be provided in-kind.