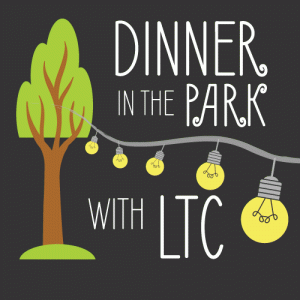 Join us for an evening of delicious food, local wine and brews, music, and conversation at LTC's biggest annual fundraiser on Thursday, September 12, 2019 from 6:30 to 9:00pm at Kerouac Park in Downtown Lowell.
This event is an elegant evening dinner party featuring dinner courses from five or more of Lowell's best chefs paired with wine and beer, and live jazz music. It will be held outdoors, under an open-sided tent in Kerouac Park. Dress is cocktail attire. There will be a raffle and a complementary drink of your choice (with cash bar thereafter).
All proceeds from the event will support LTC's mission to strengthen the City of Lowell as a community media and education center that empowers, connects, and informs all residents, businesses, and organizations in the city. We broadcast and stream government meetings and community-oriented programs 24/7 on Channels 8, 95, and 99, our website www.ltc.org, and on Roku on the "LTC Lowell" channel. We produce a bi-weekly news program, cover community events, and train area residents to produce their own LTC programs and podcasts. For more information, visit Dinner in the Park.